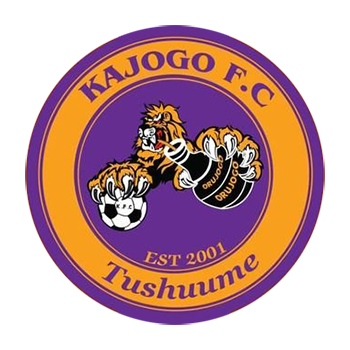 Class Year: 2001/2006
 Short Name: KAJ
 Manager: Kasingye John
 Captain:Barnet Zimbe
Named after the infamous "metropolis" bordering Ntare School from "the south", the Kajogo fraternity was established in 2001, at the beginning of a new millennium, when primary students from all corners of the world converged at the mighty den.
A majority of the Kajogo fraternity "lions" regarded this sordid spot as a safe haven from the repetitive school routine. As the saying goes, "what happens in Kajogo stays in Kajogo" so there will be no mention of what drew these fellows down there, but one thing is certain, "Tushuume" is still and will always be the fraternity's slogan.
Having initially played as Crichton Fc in various corporate leagues alongside brothers from the current Sc_Kafubs, Kashoro_Fc and Mugudu_Fc, the Kajogo Fc fraternity boasts of the ingenious minds like Murangira Gordon (a.k.a Gordi), Rugwebe Noel (a.k.a Nofi), Kamusiime Brian (a.k.a Zibo) and Katusiime Harrison (a.k.a Jjaja), that pioneered the Ntare Lions League way back in 2015.
We have participated in all ten (10) seasons thereafter, reaching two (2) finals but unfortunately coming out as runners-up against Kashoro Fc in Season One and Kabali Fc in Season Seven. Our run has on several occasions produced the league's top scorers and most valuable players in the name of Katusiime Harrison and Asingura Bannet (a.k.a Zimbe) as we still look forward to our first ever league title ever since the inclusion of renewed energy in Isingoma Alex (a.k.a Popie), Nuwamanya Peter, Turyakira Michael (a.k.a Ozil), Aruho Andrew (a.k.a Prince Andy), Tukahirwa Moses (a.k.a Leko), Ashaba Robert (a.k.a Sykes), Bwambale Jonathan, to mention but a few.
We are grateful to the Ntare Lions League for enabling us connect and strengthen the Kajogo Fc fraternity as evidenced in the increase of participating members and growth of its social media platforms, in addition to the expansion of the networking web with "lions" from older and younger cohorts at "the den".
All this said, allow us to quote the youngest lions in the den, "The League is about networking. Sc_Jabulani-2019".
Ashaba Robert President, Kajogo Fc